Now that Adobe has officially disabled Flash Player, we wanted to take a moment and make sure that you knew what this meant for you and for your training modules that are out there.
In this article, we're going to cover some of the frequently asked questions we've received from our clients concerning their modules, resources on how to convert your modules, and what this new era without Flash looks like. Hopefully, this will give you some peace of mind as we say a fond farewell to Flash and transition into the next generation of learning and development.


"What will our learners see when they try to launch a Flash module?"
As of January 12, 2021, Adobe now actively blocks any attempts to use Flash Player. When your learners try to access a Flash module, they will likely see the following image, which links to Adobe's Official Flash Player EOL site.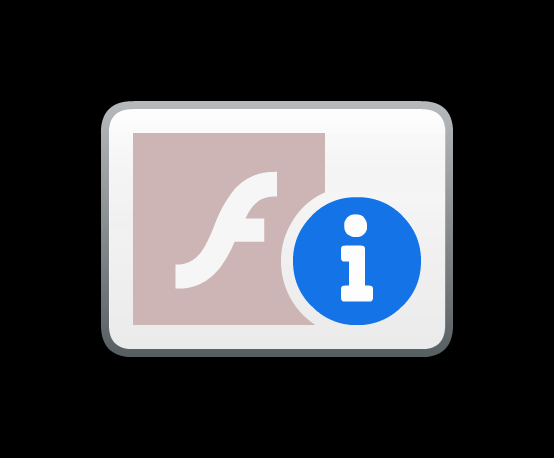 The new method that Adobe is using to block Flash Player prevents learners from accessing Flash content, even when using methods that previously allowed them to enable the plugin manually. This means that learners will not be able to continue or complete the module.


"What can be done to fix this now?"
If you're getting help desk tickets about broken Flash modules that slipped through the cracks, you'll want to identify the best solution as quickly as possible!
You will need to decide whether to retire the module or to convert it to a compatible format for today's browsers. (We cover this in more detail in a previous article.) If you choose to convert the module, here are some of our suggestions:
Convert to HTML5 format. This option can retain the interactive elements and pace of the original course, but it may take some time to convert. (Check out our article on how to convert Flash using Storyline 360.)
Record the module as a video, such as an MP4. This option can be the quickest way to get your content back up and running, but it will lose the interactivity of the original course. For crucial training, this might be a good intermediate step while you work on converting the content into HTML5.
To give you a quick resolution and some of that peace of mind, our Development Team is at-the-ready to help you work through your specific needs.
"What about content that was published in Storyline that has Flash elements?"
If your content was created in Storyline after 2017, odds are that it was created with HTML5 in mind.
As long as it was published as either "HTML5 with Flash Fallback" or "HTML5 Only", it's most likely fine as-is. However, if the module tries to launch Flash first or if it was created before 2017, it will need to be republished as HTML5.
If you still have questions that weren't answered here, please don't hesitate to reach out or leave a comment below! We would be happy to answer your burning questions.