See ya later. Ciao. Don't let the door hit you on the way out. We're wishing 2020 farewell and you best believe we're doing our happy dance now that this crazy year is finally done.
This has been a rough and uncertain year in many ways, and it has brought with it a season of hardship for many of us. That is why we're looking towards the end of this year with a sense of relief! But before we kick 2020 out the door, we wanted to share some of the mantras, moments, and memories from our team that have gotten us through this "unprecedented" year. Maybe you can relate to how we've been feeling, and dealing, with the craziness of 2020.
1. "This is the way."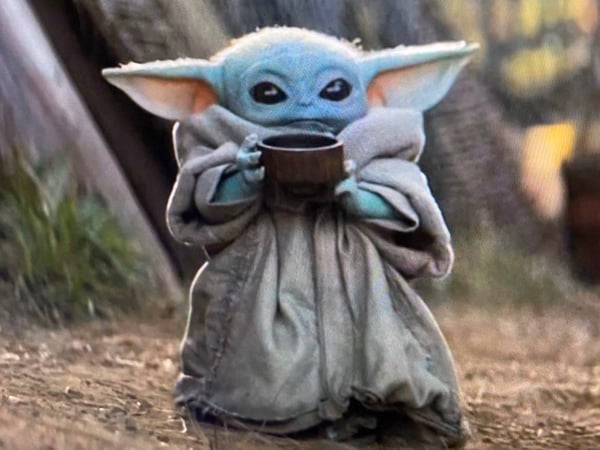 Was 2020 exactly what we expected, or what we even wanted it to be? Probably not. But it did bring us new episodes of the popular Star Wars show The Mandalorian, and that is something that put a smile on many of our faces (I mean just look at Baby Yoda!). The quote noted by one of our colleagues is actually the Mandalorian creed, and if you don't think about it too hard, it goes perfectly with the overall sentiment of this year. 2020 was inevitable, it could not be stopped nor avoided, so you just had to strap on your Beskar armor and roll with the punches because, "This is the way." And you know what, you got through it in your own way! High fives to you. Now go find some bone broth to sip on as you continue reading. We'll wait.
2. "It's ok to be like Mom."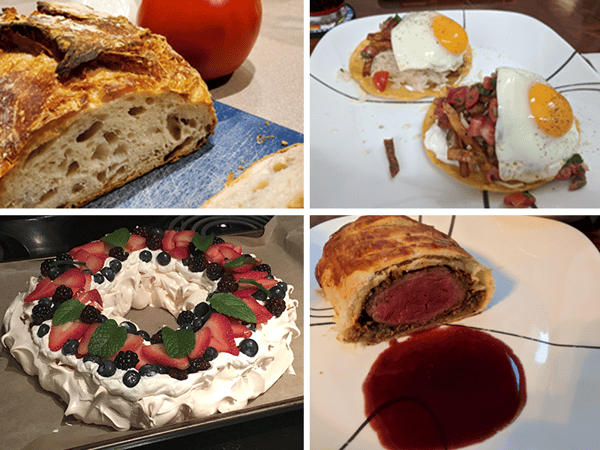 "With my Mom passing 5 years ago, there is a lot that has transpired that I truly wish she was here for. There isn't a day that I don't miss her and wish I could call her. Throughout the pandemic, I've taken up a lot more cooking and home projects in the extra time. Making my own bone broth, pesto, zucchini breakfast muffins, and creating a 'toy closet' for all of my son's treasures with shelves and baskets I already had lying around."
"It dawned on me the other day that I'm more like my Mom than I thought. She was a decent cook, but where she really excelled was constantly coming up with ways to use what we had to feed our family of 6. Or create our own fun using miscellaneous socks and her button jar to create friends that we would make up stories with. We lived within our means, and when we needed something more, she found a way with what we already had."
"The pandemic has taught me/is teaching me – I have everything I need, and I can be just as resourceful as my Mom."


3. "Look for the light."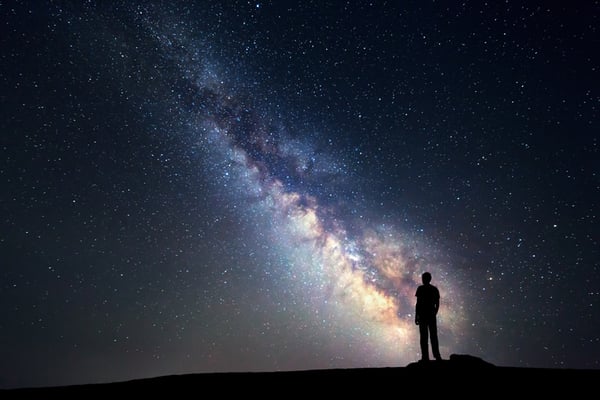 "If you look for the light, you can often find it. But if you look for the dark, that is all you will ever see." - Uncle Iroh, The Legend of Korra
The truth is we're really part of an amazing community. Our colleagues, clients, and the readers of our blog inspire us everyday with their stories of resiliency, creativity and camaraderie. The L&D community truly serves as a shining light for us because it is a field full of people who also believe in the transformative power of sharing knowledge, building one another up, and striving for continual growth.
We've also found new ways to connect with each other as a team, whether that be through Zoom coffee chats, virtual game nights, or just random check-ins. We've successfully navigated the transition from working together in an office, to collaborating separately in our own homes; and we've come out the other side stronger than ever.


4. "Keep calm and sink the putt."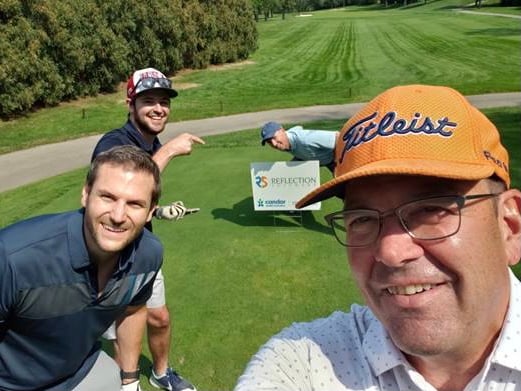 When everything is going crazy, it's good to just take a breath, break everything down and focus on the moment. Sometimes, that moment is participating in an outdoor charity event for an AMAZING client partner like Candor Health Education. This has to go down as one of our favorite memories of the year as we got to reconnect with each other and our incredible community (albeit socially distanced).


5. "Hardship can lead to growth."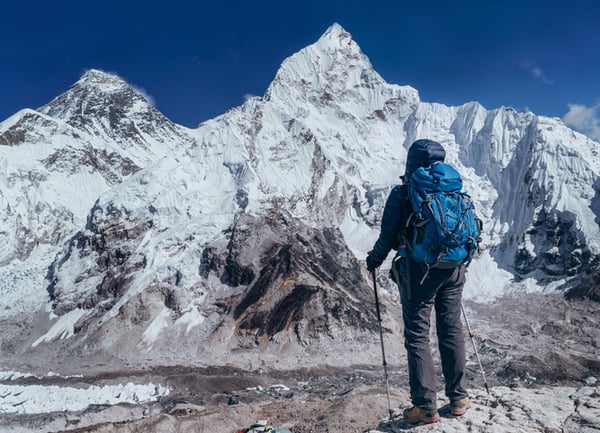 "Garner an appreciation for the tough times and continue to seek opportunities to improve. When love is in the process, these will be more natural. When it is absent, reevaluation is needed."
As a company we have had to come together to face hardship. Transitioning to working from home, navigating new training requirements with customers, and pivoting our processes has been tough. But our love for our team and the work that we do has gotten us through. Going through this hardship together has pushed us to create better training materials, new Cognition features, and stronger relationships.


6. "Olive the little things..."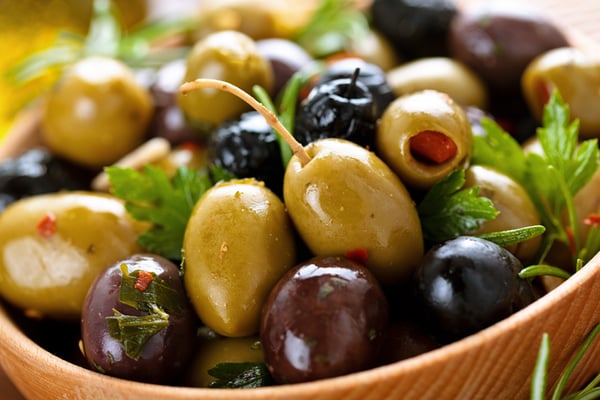 "2020 taught me to find joy in the little things and in everyday life: cooking, downtime, and 'visiting' with those I love in whatever form it takes, to name a few. And when my husband stopped by a local tapas restaurant last week and brought home a pound of my favorite marinated olives, it was a supremely gleeful moment! Times have certainly changed and so have our reactions to things. But I hope that by choosing happiness for myself, those around me feel it too."


7. "And into the forest I go to lose my mind and find my soul."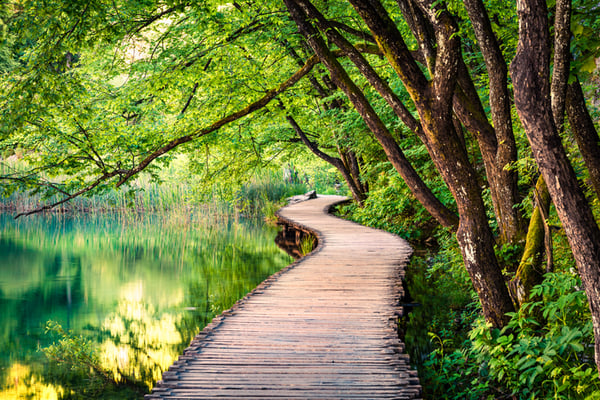 "As challenging, unexpected, and unprecedented as 2020 has proven, I found that being grateful, living in the moment, putting others before self, and being flexible have helped me keep things in perspective and moving forward. As a big outdoor enthusiast, I find time spent in nature has been especially helpful: 'And into the forest I go to lose my mind and find my soul.' (John Muir). A few good movies or Netflix episodes alongside my kids and pupper haven't hurt either!"


8. "This has been the best year of my cat's life."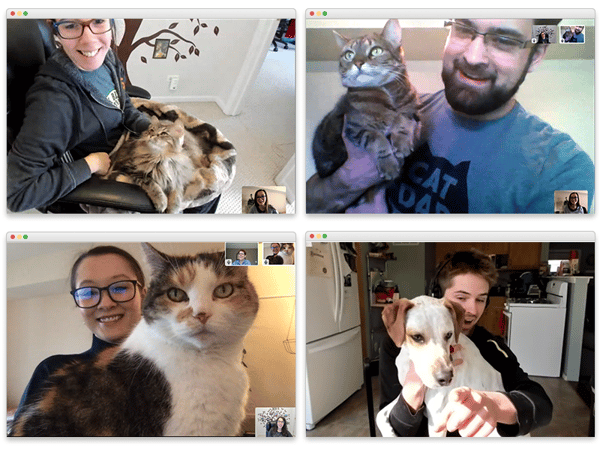 "Working from home has been an adjustment, but one of the best perks has been having more quality time with my cat. She sits on my lap throughout the day and appreciates the extra attention. Seeing so many of my co-workers pets on our Zoom calls, I can tell she's not the only one either!"
From the perspective of our pets, 2020 has probably been one of the best years ever! They've loved every moment of extra pats, cuddles, and fetch while we've been home. They've been there to support us and remind us that sometimes, there's a silver lining to be found. And nothing livens up a video call better than a pet sighting!


9. "Thank You."
Maybe most importantly, we got through 2020 thanks to all of you. And I'm not just talking about all of the opportunities you've given us over the past year (though we are SO GRATEFUL for those, too). I'm also thinking about the random phone and video calls, where we made jokes and caught up before getting down to business; the lovely and supportive comments we've received on our blogs or newsletters; and the new energy and ideas that are taking the L&D industry by storm.
To say we are grateful for all your support is a MEGA understatement. This year has proven to us above all else that we are capable of great things, together.
---
Leave a comment below with your own words of wisdom that got you through 2020! We look forward to continuing to move forward together into 2021 and beyond.