Internet Explorer has been a part of the Windows experience since it first released in 1995. It has since grown with Windows through a total of 11 major versions and innumerable small updates. But the era of this popular, and perhaps infamous, browser is rapidly coming to a close, meaning many users and organizations will need to change the way they access the internet.
Internet Explorer is no longer a Modern Browser
When Internet Explorer first released in 1995, it was a cutting edge, modern browser. Unfortunately, the software is now showing its age. There have been many advances in web technology that Microsoft never fully implemented support for. For web developers, this means a lot of extra time and effort to come up with workarounds. For end users, this means many websites don't look like they were designed to or don't function correctly at all. Internet Explorer has also experienced more and more serious security issues than other browsers, included high severity flaws discovered in 2010 and 2014, and again as recently as September 2021.


When is the end?
Microsoft is ending all support for Internet Explorer on most editions of Windows 10. Starting on June 15th, 2022, Windows 10 users will no longer be able to launch Internet Explorer. At the same time, Internet Explorer for Windows 8.1 will stop receiving security updates, and Internet Explorer for Windows 7 has already stopped receiving updates as of January 2020.
Besides halting support for the browser itself, Microsoft is no longer supporting integrations with other Microsoft Products. MS Teams is longer supported with IE as of November 30th, 2020, and Office 365 support was ended on August 17th, 2021. Other large tech companies are following suit. Facebook, Zoom, Spotify, Salesforce, Youtube, and many others have already cut support and more are sure to follow suit in the coming months.
This means that users using Internet Explorer may experience potential functionality or even security issues when trying to use these products or may not be able to utilize certain tools. These issues will only continue to accumulate until the June 15th deadline.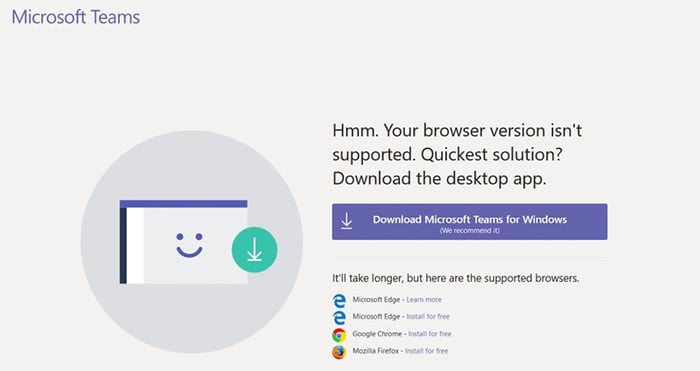 Microsoft Teams no longer supports Internet Explorer.


Microsoft's Future is Edge
After June 15th, 2022; Windows users will be redirected to Microsoft's new browser, Edge. Since 2015, Microsoft has been developing Edge as a newer and more modern browser to bundle with Windows. Edge even includes an Internet Explorer compatibility mode to use with sites and web apps developed specifically for Internet Explorer.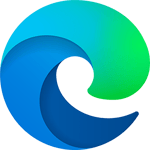 What if I'm still using Internet Explorer?
Continuing to use Internet Explorer after Microsoft has announced its plans to stop support opens you and your company up to potential security risks and potential data breaches. It's also preventing you from enjoying the advances of modern web technologies!
As an individual user, you should switch to Edge, Chrome, or Firefox as soon as you can. If you're a stakeholder and your organization is still making use of Internet Explorer, you should push to make an organization-wide switch to another browser sooner rather than later.
If your organization still needs to use IE specific web apps or internal sites, consider switching to Edge and making use of its built-in compatibility mode. Don't let the June 15th deadline sneak up on you and cause chaos when Internet Explorer stops functioning entirely.
For Reflection Software eLearning and Cognition customers, we are committed to facilitating a convenient transition to a new browser for our customers. As of version 8.8.1, Cognition fully supports Edge but, as always, we recommend assessing your content for compatibility.
Have questions? We're here for you! Get in touch with your Reflection Software representative or leave a comment below.