As predictable as it is that a New Year will arrive, so are the resolutions that come with it.
Don't get me wrong, I am definitely a fan of goal-setting and choosing my L&D Word of the Year (my word is cultivate, in case you were wondering). But this year, I wanted to try something different. It's not that I don't want to grow and learn, or stretch myself even further in 2018. But I think there is something to be said about being present, and not only knowing what works, but what does not.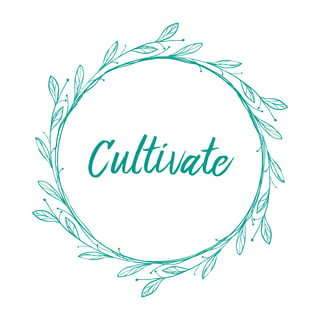 Maybe my 2018 is as much about my non-goals as it is my regular goals.
And the same could be true for Learning and Development. With the New Year comes new trends, and new buzzwords, new learning theories, new design ideas, etc. But what if in 2018, we also took a moment to look at what's current and dive into how that can be strengthened?
So these are my Top 2 Non-Resolution…Resolutions – what we're not doing in 2018, and why that doesn't have to be a bad thing!
Non-Resolution #1: Relying on What's Trendy, Instead of What's Teachable
I mentioned buzzwords up above, and for me 2017 was a year where I really paid attention to the impact those terms have on the industry. I do love how buzzwords can create a common language for L&D professionals, as well as their clients.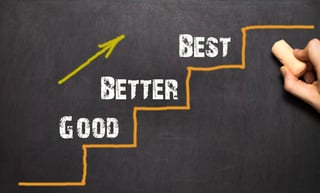 But I would challenge that 2018 can be the year of focusing on what's teachable, and not just about what's trendy. It's true that there is an increasing need for more content that is easy to access, easy to digest, and easy to find again for reference….and this can culminate into conversations regarding curation, micro-learning, device-agnostic capabilities, and so much more!
However, what can get lost in those conversations is purpose and impact. Focusing on these two elements lends itself to better discovery of the best ways to develop and deploy content. There needs to be a refocus on purpose – this could look like taking time to truly discuss the end-goal, or maybe even interviewing possible learners. Then, adding that to the overall goal and vision of the training, and tying development and data to the impact that you are looking to create.
Non-Resolution #2: If I Change This One Thing, It Will Be PERFECT
When networking with other L&D professionals, I almost always come across one commonality: We're all perfectionists. And that can be both a blessing and a curse.
PERFECT is a strange term – when you look at its most basic definition, it simply means "complete." But Google provided another definition of perfect, which is "as good as it is possible to be."
How often do we mix up a preconceived notion or assumption of when a module will finally be "complete," versus the module being "as good as it is possible to be?"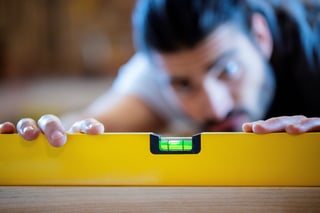 I know that I often get stuck in the quicksand trap of "fine tuning" and putting in various images or interactives, only to remove them later on because it didn't make the module feel "complete." But really, I should have been focusing on creating learning modules that are as complete and comprehensive as they can be for the learner and their overall learning experience. Time to redefine the definition of perfection!
Do you have any "non-resolutions" for 2018? Share them with us!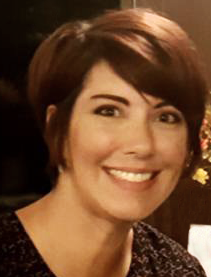 Liesl Christle, Account Manager