To say we had an AMAZING time at the FocusOn Learning Conference & Expo in San Diego in June would be an understatement! This exceptional event sponsored by The eLearning Guild welcomed many leaders in the industry and presented innovative ideas. We were very honored to be chosen for a concurrent session slot on the topic of videos in training, titled
"Creating 5 Big Wins Through Real-Life Video Scenarios."
Here's a quick recap of how our 5 Big Wins can help your organization win, too!
Big Win #1 – Overall Learning Tool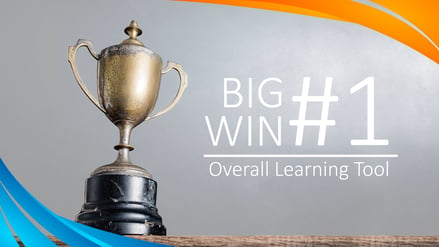 The training landscape is becoming a blend of asynchronous learning, what we create and develop for the learner to take on their own time, and synchronous learning, what they learn in real-time. Overall, you want to bring learning to where your employees are – and video is one way to do that.
Big Win #2 – Setting Realistic Expectations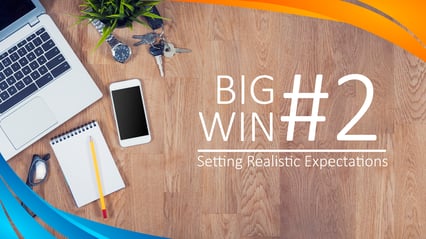 Think about the goals for your training video, then determine how you can get learners to that level realistically. Showing the perfect example where no challenges are encountered isn't necessarily setting them up for a Win. If you provide examples of scenarios that may not go as perfectly as planned, but the learner is given the knowledge to think critically and handle the situation, that is what empowers them to go above and beyond.
Big Win #3 – Real-to-Life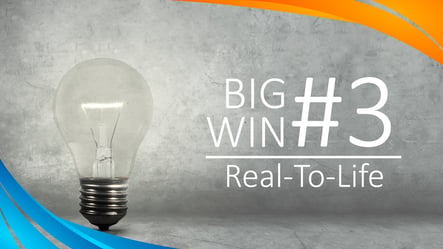 To create a real-to-life video scenario, focus on showing multi-perspective views and the "non-perfect" situations. To accomplish this, we use what we call "asides." The character onscreen addresses the learner directly to deliver information. The asides have a dual-purpose: they drop the façade and let the character "get real" for a moment to explain what's actually going on in their thought process, and they are also a way for you to teach concepts in a straight forward approach and give learners inside information they would need if/when the situation happens to them. The asides create that multi-perspective view and add authenticity to the video.
Big Win #4 – Creating a Strong Methodology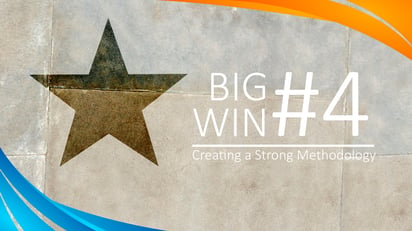 We all know that training/learning & development is ever-changing and never-ending – so how do we make OUR jobs as training folks easier in terms of innovating and creating training solutions, like real-to-life videos?
Keep these four tips in mind:
Who are your peeps? - Like any project, real-life scenarios are about getting to know your people – your SMEs, your actors/employees, your video crew, etc. The more integrated you are and make the team, the easier it will be to get accomplished.
Get organized – From full video production to simply using iPhones/iMovies, setting a schedule, gathering your necessary props, etc. ALL will help in setting expectations for how the actual filming will run.
Be flexible – As with anything and everything in life, you can't anticipate and plan for every situation that MIGHT come up. Plan some alternatives – but be flexible enough to adapt.
Checks and Balances – Have a system in place that has you checking back to what was originally discussed with your goals, KPIs, and dreams for the project to ensure it is in alignment with the original vision.
Big Win #5 – Creating Balance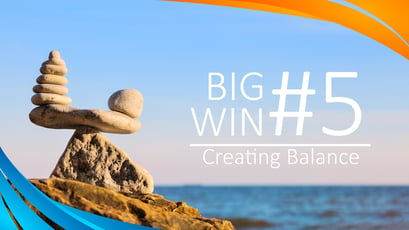 While video is the main focus of our Big Wins, there is also value in balancing video with other training events in order to maximize retention and create an impact.
Try incorporating the video in a social collaboration environment that can be guided through a facilitator or even digitally in a central hub. Create a quick reference guide for future reference, or even add the video into an eLearning that has interactive opportunities.
Think about where you can blend and balance the learner's training journey to hit the point home and give them a chance to really exceed in their own roles; give them a WIN!
With our FIVE BIG WINS, what do you have to lose?
View the entire session or contact us directly to learn more at info@reflectionsoftware.com. To view all our media services, and our one-of-a-kind eLearning and Learning Management System capabilities, visit us at www.reflectionsoftware.com.